All Things Mobile. BeachheadSecure®
BeachheadSecure for MSPs® Partner Program
A Unified, Cloud-based Security & Encryption Suite
For MSPs, IT Solution Providers, & Resellers
Join our wide network of MSP and reseller partners who experience faster time to revenue, higher margins, and reduced risk. Our mission is to help you deliver best-in-class security services without the burdens of managing infrastructure.
The BeachheadSecure for MSPs platform allows you to easily encrypt and protect clients' data against criminal and insider threats. Providing a comprehensive stack of security solutions for your clients reduces risk and maximizes business uptime – ensuring strong, long-lasting and profitable client relationships.
Interested and want to see BeachheadSecure for MSPs in action?
Beachhead will create and train you in a fully-functional BeachheadSecure for MSPs account. There is absolutely no cost or obligation and, should you choose to become a Beachhead Partner, those evaluation licenses will automatically become your business' no-cost NFR licenses for secure your own practice. We're not here to make money from our partners–we want to help you add client value!
Don't take our word for it! Listen to what our MSPs have to say about the BeachheadSecure Managed Platform. Explore MSP reviews & testimonials.
Security Designed For MSPs & Distributors
CoManaged IT Services (CoMITs)
Because BeachheadSecure for MSPs is cloud-based, multi-tenanted, and offers flexible administrative rights designations, MSPs can choose to give change-control in the Beachhead console to their qualified clients. Policies—including those in the RiskResonder®—are controlled only by the MSP and represent a terrific client touchpoint to discuss/assign automated responses to acceptable risk thresholds. Particularly for those partners working with larger clients, security is a team effort and Beachhead Secure for MSPs makes it even easier with co-managed IT services (CoMITS) functionality.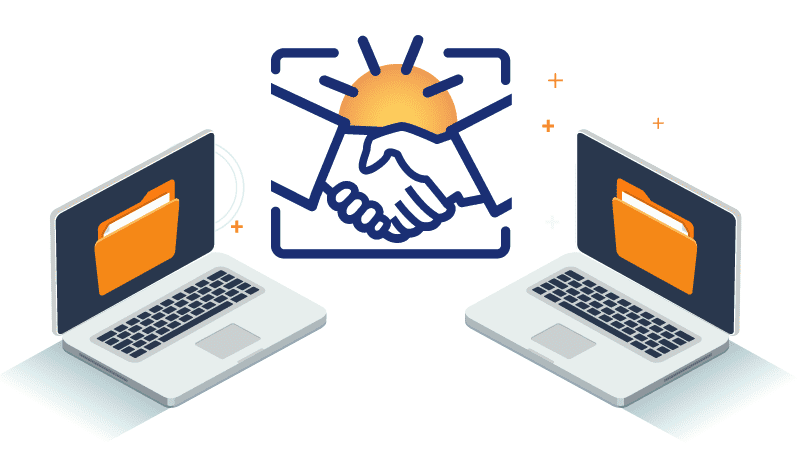 Introducing RiskResponder
Powerful Security Features Designed For MSPs & Resellers
Interested in finding out how comprehensive security, including BeachheadSecure for MSPs, can distinguish your practice from the also-rans? Achieve better MRR, better margins and a more trusted, long-term relationship with clients.
Resources For MSPs & Distributors
What MSPs Say About BeachheadSecure
Listen to what respected MSPs, Jay Ryerse of JTech Networks and Peter Verlezza of SMB Networks have to say about their experience with BeachheadSecure.
Ready To Become A Reseller?!
The BeachheadSecure platform is easy-to-manage and fast to deploy—perfect for MSPs and IT Solution Providers looking to grow their business without managing infrastructure.