Data Security & Protection For A Storage On-The-Go
BeachheadSecure®
For USB Storage
BeachheadSecure For USB Storage
Enforced Encryption, Authentication, Device Visibility, & Access Control
USB storage devices are many organizations' largest data leakage vulnerability. Dense, portable storage devices that plug into PCs like flash, optical, and external hard drives are ideal for transporting, backing up and sharing business data. While many choose to disallow the use of these devices to eliminate any risk, that also limits productivity (and some will work to circumvent these restrictions anyway). BeachheadSecure enforces USB storage encryption and applies an authentication policy of your choosing.
Further, BeachheadSecure includes a communications module to provide the same visibility and remote access control offered with the other device types BeachheadSecure supports. USB storage devices at risk can have data remotely quarantined or permanently wiped.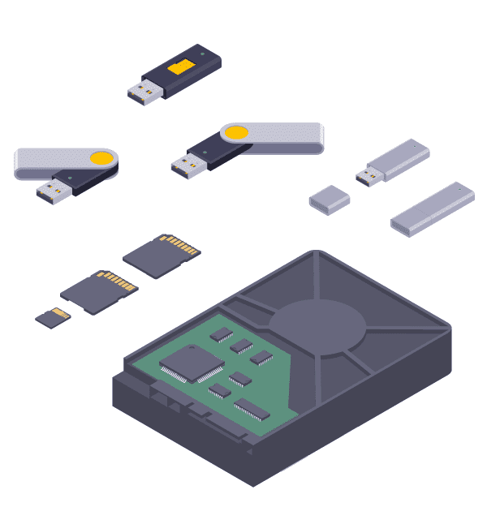 What You Get With
BeachheadSecure For USB Storage
Enforced encryption on any USB device containing sensitive data and a flexible authentication policy to meet all security and usability requirements.
Learn More
Have Questions?!


We've Got Answers.
Are your business devices & data secure?! If you're looking for a security solution or more information on how to protect your business devices and data—you've come to the right place. Better security is just a click away.
For more information, complete the form or schedule a time to chat...
Schedule A Time
Advanced Protection For All Of Your Devices & Data